Now that it's a New Year, you may want to consider (or re-consider) hiring a professional lawn maintenance provider. The decision to hire someone may take time because you want to get the right company for your particular situation. After all, you've invested a good deal of money in your home and property and you want to keep that investment in good repair, both for your image and comfort. Not sure where to start or what to look for in a lawn care company? Here are a few things to consider.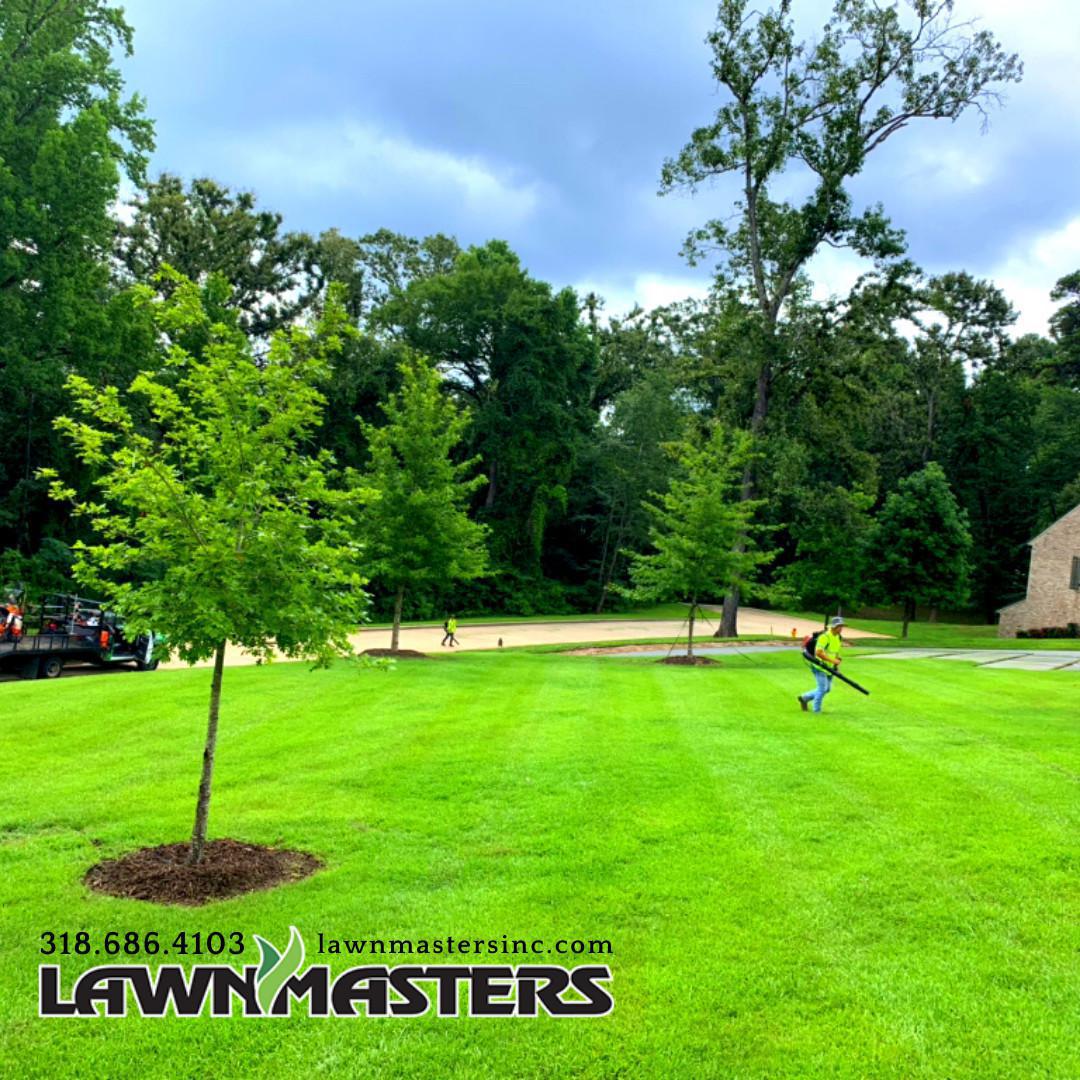 Benefits:
By selecting a lawn care provider, you get the benefits of enjoying the hot summer months and avoiding the dirty, sweaty, and tiring chore of caring for your lawn and landscape. You will have fewer worries about whether your lawn and property are faring well because you've put them in the capable hands of lawn care professionals. You won't have to face the same drudgery week after week of mowing, pruning, weeding, mulching, and all of the other necessary work associated with lawn and property care. So, if you want to get out from under the tedious and laborious work of property maintenance, here are some suggestions that you should consider before hiring any lawn maintenance company.
Reputation:
This seems like an obvious way to select a good company, but too many people will hire someone strictly on price instead of reputation. One way to find out who is using a potential candidate is to ask around. Who else is using the company in your neighborhood and does the company have a good track record and solid references? How long have they been in business? Don't always be swayed by the flyers hitting your mailbox for cut-rate prices for lawn care because you'll soon discover that these individuals cannot do the work for cheap prices and disappear very quickly once the season starts up.
Knowledge & Experience:
Professional lawn care companies are knowledgeable and well-versed in understanding lawns and property landscapes. You'll discover quickly that the success of their company is dependent upon them being skilled in their trade and the reason that keeps customers coming back. Their longevity and experience in the lawn care industry help customers identify the problems associated with lawns, trees or surrounding property and can spot problems in the earliest stages. Lawnmasters team of experts can develop a plan for preventative maintenance that will have your landscape looking its best during the entire year. Proven experience can help provide solutions that are specifically designed to meet the lawn care needs of each unique property. An experienced company can help a customer feel confident that their investment in their service is a worthwhile endeavor.
Equipment:
Pros-When you hire a professional lawn care company, you know that they will have the right equipment to get the job done properly. Equally important is that a professional company will take the necessary steps to train their employees on how to use that equipment for providing the best possible results. The staff learns how to identify equipment issues ahead of time so that problems or delays are minimized for the client. Not only will the staff be trained on how to use equipment, but the company will also thoroughly train their people in lawn care techniques to guarantee that your lawn remains healthy.
Cons-People who operate this type of business as a way to supplement income during the summer months (AKA Non-Professionals) typically do not have the required seasonal equipment. If you hire one of these individuals, chances are good that they will use inferior equipment which produces inferior results and quite possibly, could cause damage to your lawn. Unfortunately, they will lack the expertise and knowledge both for the handling and maintenance of equipment along with potentially being inexperienced in proper lawn care techniques.
Insurance & Licenses:
A professional lawn care company will carry the appropriate insurance for their employees and equipment, including property damage coverage in the event of an injury or mishap on your property. This provides everyone with some peace of mind. Additionally, licenses are required for anyone who applies pesticides and/or fertilizers on your lawn. A license to apply pesticides is worth checking since these chemicals can be dangerous to humans, pets and the environment if not applied correctly.
Overall at the end of the day, Lawnmasters will work as hard as we possibly can to surpass all of your expectations. We take great pride in the work we do and we will always be happy to hear positive reviews from our customers after our job is done and work to investigate and correct any negative reviews. Contact Us today and see for yourself why Lawnmasters is the premier choice for local, trusted experts in the property maintenance industry.