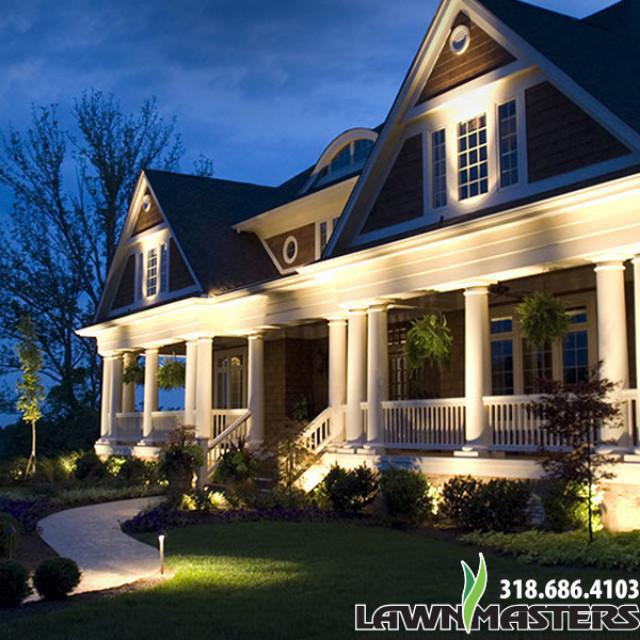 Although a kitchen or bathroom remodel may seem like the go-to home upgrade for most people, landscape lighting installation actually tops the list of homeowners' most-wanted upgrades this year.
Recent demand for landscape lighting has also only continued to rise in recent months as homeowners opt to maximize their time outdoors.
And while exterior lighting's popularity spikes in the summer, its benefits last year-round.
The high-return investment instantly boosts your home's character and curb appeal, while also serving as a cost-effective and hassle-free update that will last for years.
Landscape lighting's aesthetic benefits are apparent, but unrivaled lighting design also brings countless lesser-known stylistic and functional advantages to homeowners.
Here are five facts about landscape lighting that will impress your friends – and convince them to emulate your home's enviable outdoor ambiance:
1. It Upgrades Your Home's Resale Value
Landscape lighting is one of the most coveted features for today's home buyers, so it also gives your home an instant boost in resale value.
In a recent report, the National Association of Realtors (NAR), listed landscape lighting as a top outdoor residential feature for sellers to add to their home to maximize resale value. Installing outdoor lighting to highlight the details and landscaping of your home can even increase its value by 15 percent.
By investing in landscape lighting, you can more often enjoy your outdoor space and appreciate your home's unique features. Even more important, however, it's also an investment toward the future value of your home, when it comes time to sell. Lawnmasters has experts that can help with design placement and installation.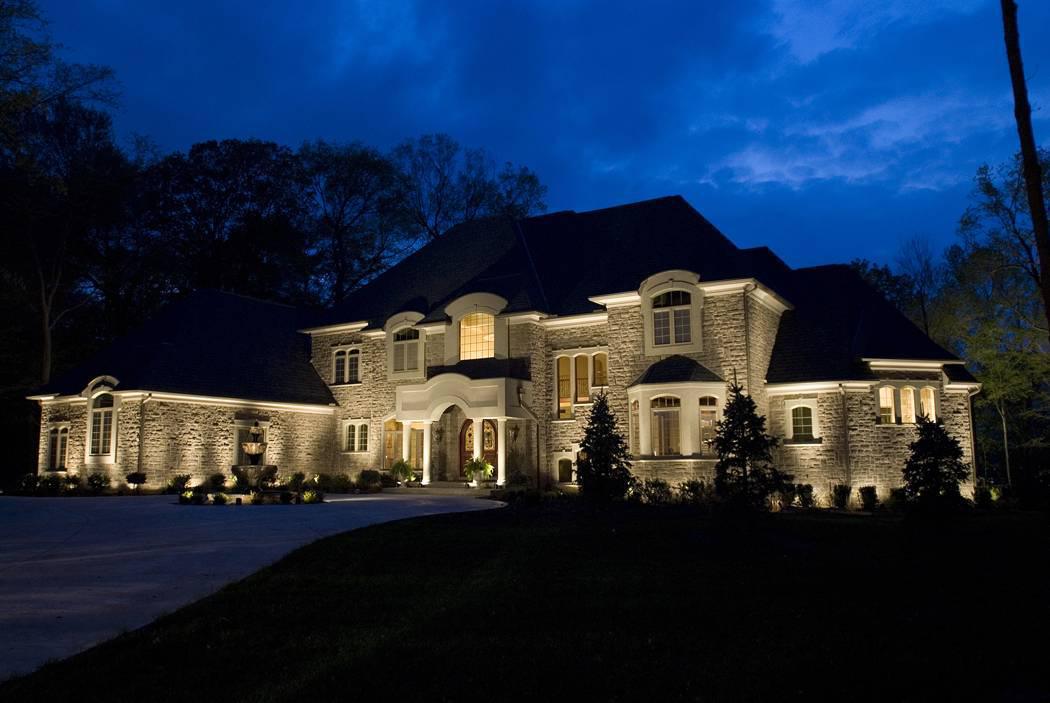 2. It Can Help You Sell Your Home Faster
Not only did the NAR report note landscape lighting's resale value-add, but the real estate research group also listed the feature in the top 10 upgrades that appeal to home buyers.
Landscape lighting helps you maximize your profit at closing time, but it can also help expedite the entire selling process and move your house off the market faster.
By highlighting your home's unique features and manicured lawn, you make your home look much more stylish and inviting to buyers.
Plus, with landscape lighting, you can show off your home – and 'For Sale' sign – at all hours, advertising the opportunity to potential buyers driving by at night.
3. It Boosts Your Home's Safety and Security
Landscape lighting also increases your home's security in several respects.
Many people invest in exterior lighting to make the grounds of their property safer, especially if they frequently entertain outdoors.
Pathway and well lights illuminate steps, decks walkways and other areas that could cause falls and injuries, particularly during dark nighttime hours.
However, not as many people are aware of the crime-reducing power behind landscape lighting.
In fact, in one recent study, outdoor lighting was shown to cut crime by 39 percent. Well-lit areas inherently deter crime, and timers and motion-activated outdoor lights also oftentimes prevent break-ins and other common residential crimes.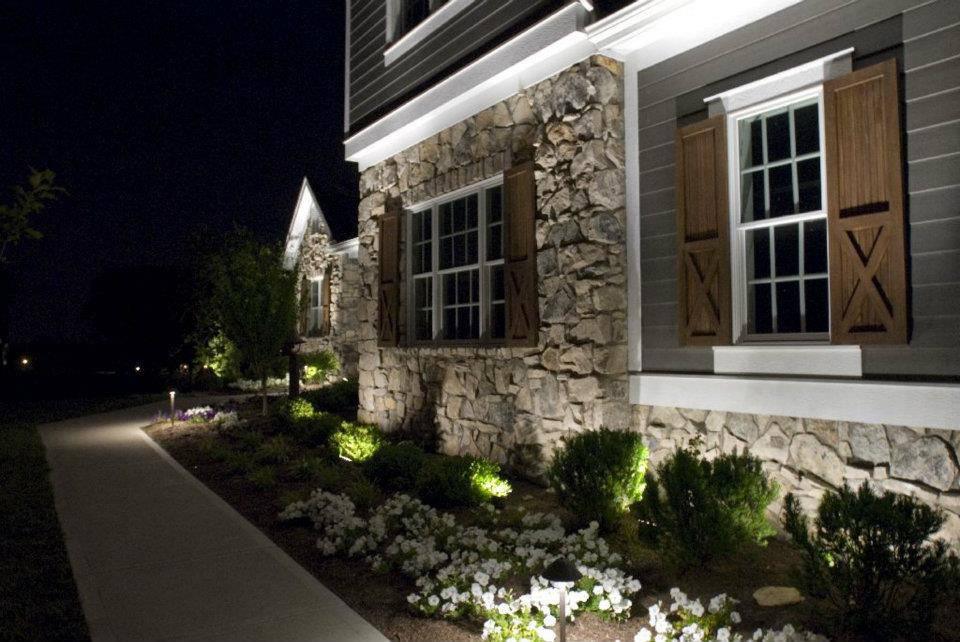 4. It's Safe for Your Yard, Wallet and the Environment
Most contractors and professionals recommend leveraging LEDs in landscape lighting. Contact Lawnmasters to learn more about designing and pricing.
That's because LEDs use 75 percent less energy than traditional bulbs, making them much better for the environment – and your energy bill.
Additionally, since LEDs are more durable and last up to 50 times longer than incandescent bulbs, they can save you a lot of time, money and hassle in the long run.
LED bulbs are also generally either water-resistant or waterproof, which makes them ideal for lighting up waterways like pools, ponds, waterfalls or creeks. Since they give off less heat than traditional bulbs, LEDs are also less dangerous to place near plants and trees.
And, because they don't emit UV rays, LEDs are less likely to attract bugs at night, creating an enjoyable and well-lit outdoor entertaining area.
5. The Design Potential and Possibilities are Endless
There are thousands of color possibilities for landscape lighting design, making it easy for you to completely transform your yard into a festive backyard party when guests visit.
A wide range of bulb shapes and sizes also allows you to pick and choose the type of light for your outdoor ambiance.
Countless different lighting design techniques and trends also add greater variety and dimension to your home and yard.
The Easy Home Upgrade with Boundless Benefits
Landscape lighting maintenance is just as cost-effective and simple as its quick and easy installation, making it a hassle-free, long-term investment and home upgrade that will pay in dividends.
Strong lighting design can enhance your enjoyment and use of your home while boosting its curb appeal, safety and security.
And, when you're ready to sell your home, landscape lighting is a highly sought-after upgrade that will set your home apart from others.
SOURCE: https://www.thedecorgroup.com/post/5-facts-about-landscape-lighting-that-will-impress-your-friends